The Chamber's mission is to serve our membership as a catalyst – the organization through which business and professional people work together for the common good of the community.
Tom Sulski, Jr.
Director
Tom is the Business Manager – Natural / Organic for Tops Markets. Tom holds a Bachelor's degree with a History Major and a Business Minor from SUNY Geneseo. He is involved with the St. Francis Early Education Center PTO (City of Tonawanda), Erie County Arc, and West Seneca Aspire program. Tom was recognized in Business First for his work with the developmental disabled and is a graduate of Tops School of Business and Leadership Academy. He resides in Tonawanda with his son. Tom joined the Chamber Board in 2019.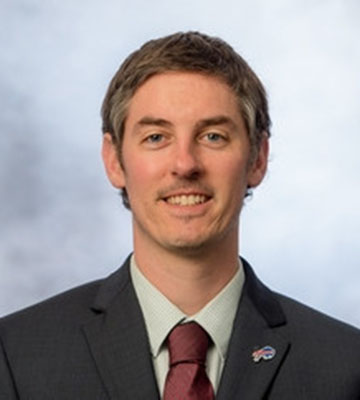 Greg Wright
Director
Greg Wright is the Senior Premium Account Executive for the Buffalo Bills. Originally from Rochester, Greg is an avid golfer and lacrosse player. He joined the Bills organization in 2018. Greg holds a Master's in Sports Management from SUNY Cortland. He resides in Amherst with his fiance Meaghan. Greg joined the Chamber Board in 2021.